To ride today's digital wave, many companies have turned to eCommerce to help drive their sales, making it absolutely necessary to improve your eCommerce website regularly. The ease of purchase, the zero-hassle delivery, and the convenient anonymity of not having to talk to anybody makes eCommerce a no brainer for savvy, online shoppers and businesses alike.
But what if your eCommerce ROI isn't what you expected? Managing an online shopping site can be difficult, so what do you do when you're experiencing a high rate of abandoned carts, or you're just not getting the site traffic you want?
The first thing you'll want to do is market the heck out of your site. This might seem like stating the obvious, but you'd be surprised at how much more traffic you'll achieve just by getting the word out about your eCommerce website.
There are a few tactics you can use to boost your site marketing. For example, you may want to drive traffic to your site through an effective email campaign.
Make sure your subject lines are catchy and intriguing to pull the best open rate, and supplement these with an enticing design to boost click-through rate.
You can also run a few product marketing campaigns, which can be integrated into your email initiatives. Product referrals and promotions are often very enticing and generate measurable sales lifts that equate to strong ROI. The Domino's Reward Program is a really good example of how to combine referral campaigns with email tactics.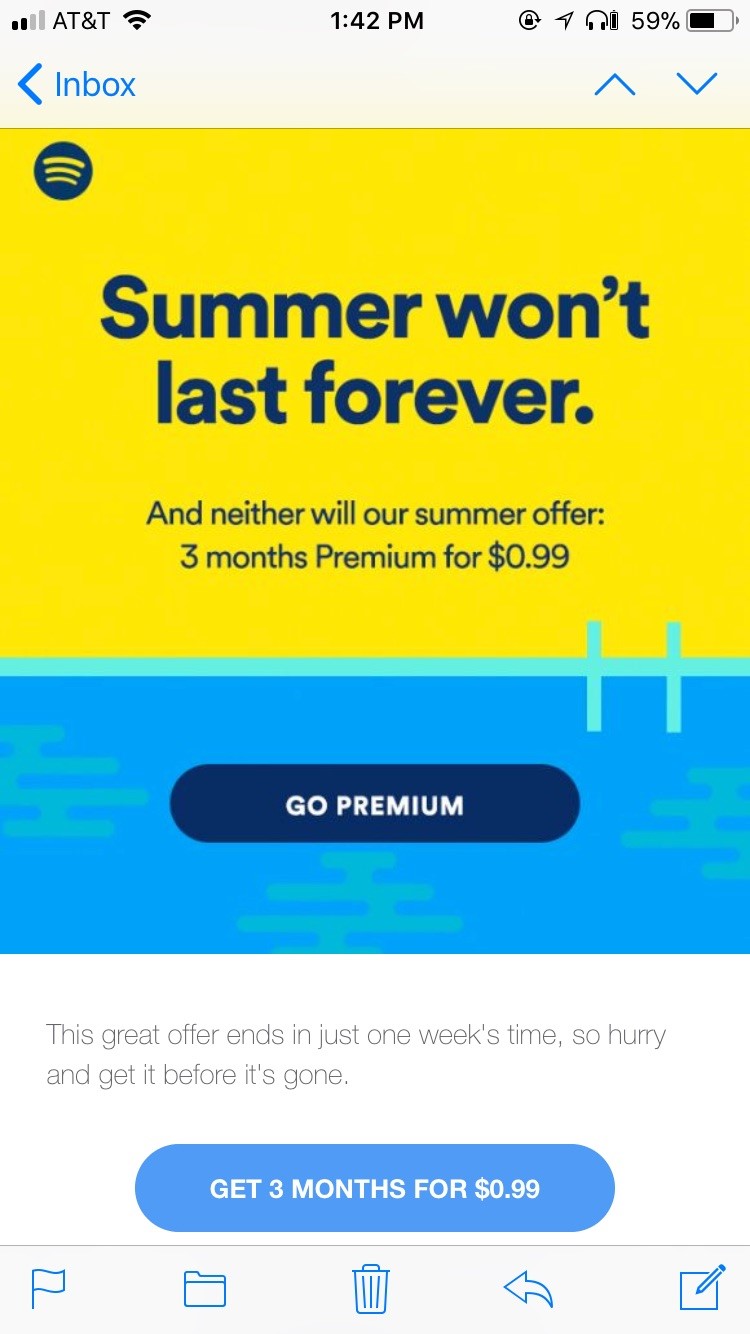 2. Speaking of Promotions…
Two separate studies have found that consumers are much more likely to purchase from and remain loyal to a company based on the promotions and coupons they offer. That makes sense — I got hooked by Spotify when they offered me a discount to their Premium service.
You might think it would be enough to simply offer a discount or a promotion to your customers, and you'd probably be right. However, the more fun and engaging your promotion is, the more effectively you'll drive traffic, increase sales, and improve your eCommerce website.
For instance, say you're a distributor of lighting products. Using your superb email marketing, you could set up a referral promotion, inviting customers to "spread the light" to fellow contractors.
The limited time offer could provide the referrers with a reward and the first-time buyers with their initial product purchase at a discounted price or for free, with the idea being that this introduction to your brand would ultimately help generate mindshare and possibly even long-term loyalty.
3. Make It More Personal
There are plenty of ways you can do this. Let's hark back to your email marketing for a second. Remember those intriguing subject lines you're going for? Well, using personalization in a subject line is yet another way to help increase your open rates.
Ex. "Chris, Here's Your Personal Holiday Gift Guide"
For many customers who purchase from distributors or manufacturers, part of their purchasing decisions comes from their personal/business relationship with a company and the need to interact with both the seller and the product.
Because of this, the more your digital site and marketing communications can express that their business matters to you, the better chance you have in securing future sales.
Another great way to improve your eCommerce website is to offer personal product suggestions. Say you have a few contractors that make their purchases from you in bulk once a month. You could send them a notification asking how their experience on the site was to try to find places for improvement or suggest similar products that could fit into their plans.
With the massive amounts of data that can be collected nowadays, and with the right software and know-how, you can spot patterns in buyer behaviors and market to customers accordingly.
4. Incentivize

Online

Buys
Beyond referrals and promotions, rewarding customers for online purchases can be one of the more motivating attributes of your online behaviors, thus, you improve your eCommerce website. With the push to increase online sales, you can reward customers for many of the same reasons they would buy online: it saves them money, it offers boosted convenience, etc.
One strategy that can be enacted with an online incentive program includes rewarding customers with additional points for making online purchases. The range in points given out between online and in-person orders can be up to you, but in order to drive traffic, doubling online points has shown proven reliability with a number of our clients.
Single Sign-On (SSO) is another tactic that can greatly improve your eCommerce website. For many online retailers, a membership is needed to make purchases. This creates a more seamless experience for returning buyers.
So, when a company has a reward program site as well as eCommerce website, SSO can consolidate your efforts and eliminating time wasted going back and forth between sites by placing the reward program login right next to the site membership login on the eCommerce site.
Conclusion
Any of these tactics can certainly help you gain that much needed eCommerce ROI, but the best strategy is a combination of the above.
An SSO-infused online incentive program that sends out personalized marketing materials that notify participants that they've earned enough points to redeem for something on their wish-list would greatly improve your eCommerce website. If you're looking for a solution that will fit into your business model, check out some options here.
Interested in more ways to improve your eCommerce ROI and traffic or your incentive program? Reach out to us at 888.220.4780 or marketing@hmiaward.com to learn more.
Sources:
https://www.essent.com/Ecommerce-Marketing-Incentivizing-Tracking.html
https://www.referralcandy.com/blog/better-ecommerce-incentives/
https://www.ranky.co/growth-hacking-and-inbound-marketing-blog/7-key-marketing-tactics-to-drive-sales-to-your-e-commerce-business
https://www.digitalcommerce360.com/2014/11/10/why-e-retailers-need-embrace-promotions-and-coupons/
https://www.prnewswire.com/news-releases/get-your-free-piece-of-the-pie-with-dominos-new-rewards-program-300145802.html
LemonStand Closed: Which Are The Best Alternatives For Ecommerce?