Financial Trends: Cyber-Everything
Devin Ferreira | February 15, 2019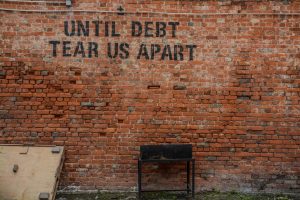 In the final installment of our "New Year, New Challenges" blog series, we're looking at what's on the horizon for the financial services industry in 2019. Much like other industries we've discussed, financial services will be staking a lot on the proliferation of digital technologies that seem to be growing more sophisticated by the day.
Digitize Me
Blockchain. Cryptocurrencies. Virtual assistants. Automated wealth managers. These are just a few of the "FinTech" applications and services sprouting up amidst the financial services industry's burgeoning digital transformation.
Of course, the integration of mobile has been a tremendously disruptive force for the banking sector, enabling 24/7 access to our accounts, mobile pay functionality (I can now buy groceries without my wallet?), and a host of other user-experience enhancements.
Mobile banking apps in particular are rising fast in popularity, according to a study by Citi Group. Whether these are apps from traditional banks, or digital-only banking entities like Venmo and PayPal, consumers now expect to have the ability to pay for just about anything without ever having to pull out their credit cards.
In the insurance sector, mobile apps are also transforming the way agents do business, enabling salespeople to quickly and seamlessly calculate quotes without having to consult complicated algorithms or run it by colleagues in a separate department, saving valuable time and resources in the process.
Cybersecurity
Of course, as more of our financial data is stored, shared, and accessed online, this inevitably creates increased opportunities for hackers to sneak in and steal it. This is nothing new for cybersecurity teams, but it becomes all the more pronounced when high-profile attacks such as the hack of Equifax in 2017 lead to public outcries for greater protections.
As a result, financial organizations are likely to continue building up their institution-wide cybersecurity "hygiene", which will protect both the public whose data is housed there, and companies themselves from the resulting PR fallout. This may also include a greater focus and investment in internal risk analysis and management, depending on the extent of a firm's push toward innovative fintech.
Open for Business
Another component of the digital transformation currently underway in financial services is the expansion of open banking. More and more firms are opening up their platforms through secure application programming interfaces (APIs), making end-user data available to a variety of third-parties.
This is partly the result of new regulations in some countries that require banking organizations to allow customers to securely share their data in order to increase competition. But it's also somewhat opportunity-driven, as many of these organizations see digital partnerships as a means of improving innovation and leveraging ways to build better customer relationships. So when it comes to the future of banking, those more traditional firms that are slow to join these reciprocal financial ecosystems may ultimately find themselves being left behind.
Other Trends: Quick Hits
Some other important trends expected to play a role in the financial services sector include:
Personalized Marketing. In 2019, many financial services organizations will look to personalize their marketing communications into more precise segments, relying on sophisticated CRM tools that can help them connect end-user needs with relevant solutions in real-time.
Rising Interest Rates. If and when the Fed employs another rate hike, how will financial institutions react? And what will this mean for consumers?
New Kids on The Blockchain. Rising to fame with the advent of cryptocurrencies, Blockchain looks to be a disruptive force that's only going to expand in influence as the global banking system becomes more integrated, open-ended, and distributed.
It's All About FinTech. According to a PricewaterhouseCoopers survey, global investments in FinTech more than tripled back in 2014—to the tune of $12 billion. In the first half of 2018 alone, the amount had reached nearly $58 billion. These numbers now show signs of slowing down, as FinTech startups continue to discover business models that are industry-sustainable.
Conclusion
Perhaps more than any other industry other than IT, it appears that digital innovations are going to play a prominent role in the success and failure of financial services institutions. Digital solutions and data-driven analysis in both marketing and sales will continue to be key components of any successful growth strategy, whether you're in investment management or insurance, capital markets or payments.
We pride ourselves on helping our clients find sophisticated answers to complex challenges, no matter the industry. Contact us to find out how we can technologize your existing performance improvement strategy to optimize it for your evolving financial ecosystem. Book a meeting with us today!
Now that we're all done with the "New Year, New Challenges" article series, take a look at the others: Automotive, Information Technology, HVAC, Building Materials, and Electrical.
Sources
https://www.pwc.com/us/en/industries/financial-services/research-institute/top-issues/digital-transformation.html
https://www.forbes.com/sites/danielnewman/2019/01/16/top-7-digital-transformation-trends-in-financial-services-for-2019/#317733c65310
https://www.prnewswire.com/news-releases/mobile-banking-one-of-top-three-most-used-apps-by-americans-2018-citi-mobile-banking-study-reveals-300636938.html
https://www.cogitate.us/insurance-agent-mobile-app.html
https://biztechmagazine.com/article/2018/09/financial-services-firms-face-increasingly-high-rate-cyberattacks
http://fortune.com/2018/12/10/equifax-hack-lasted-for-76-days-compromised-148-million-people-government-report-says/
https://www2.deloitte.com/insights/us/en/industry/financial-services/state-of-cybersecurity-at-financial-institutions.html
https://www.openbanking.org.uk/about-us/news/uks-open-banking-launch-13-january-2018/
https://go.forrester.com/blogs/predictions-2019-financial-services-firms-shift-their-focus-to-operational-efficiency/
https://www.businessinsider.com/2018-standout-fintech-funding-2019-1
Photo by Alice Pasqual on Unsplash