Wholesale Distribution Trends: New Year New Challenges
January 20, 2020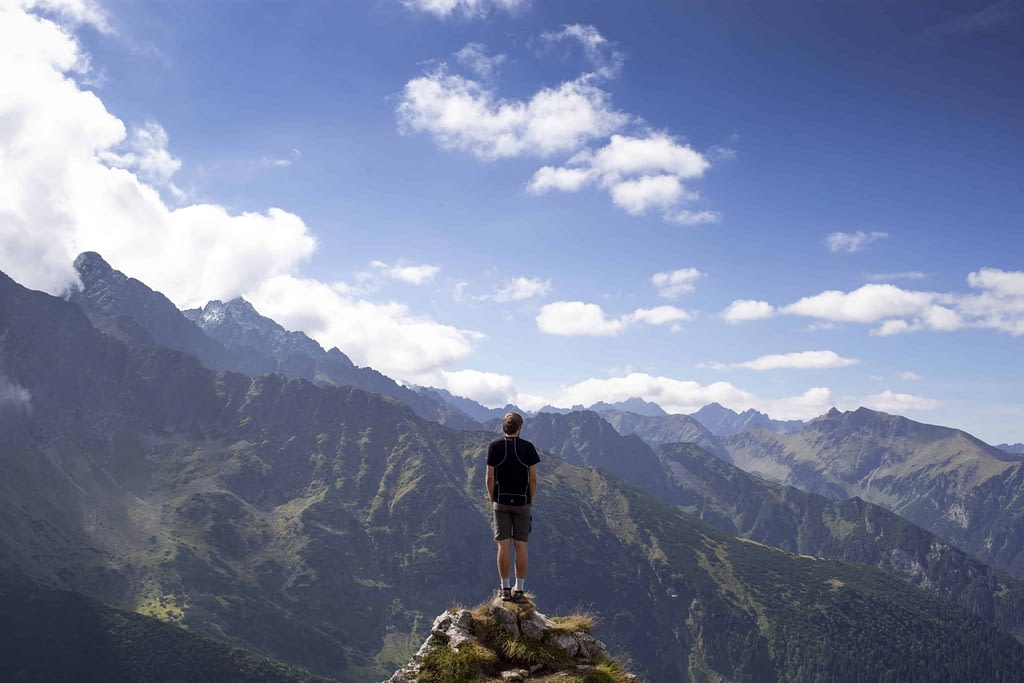 It's a new year, and you know what that means. We're returning with our New Year, New Challenges blog series, where we tackle some of the issues, trends, and innovations that our clients and readers are set to face in the coming year. As we officially turn the page on 2019, we'd like to begin by taking a look ahead at the difficult trends that are lurking around the corner for wholesale distribution companies.
Disruption Is Everywhere
During our conversations with various industry leaders, one pain point that's continually cropped up is that of disruption. Executives from both small and mid-sized distributors have intimated what many businesses in the industry now seem to be feeling, namely the pressure to "innovate or die." This pressure is the result of a confluence of disruptive factors that have been building to the current "inflection point" in the industry.
According to a Deloitte study, the challenge at this stage is as much about the type of distribution trends occurring as it is about the trends themselves. In the past, the distribution industry traditionally saw evolutionary changes in its ecosystem and adapted accordingly. But recent trends such as digitization, expanding competition (e.g. Amazon Business, Group Purchasing Organizations (GPO), etc.), the rise of direct-to-consumer (DTC) selling, and industry-wide margin decline are all rapidly occurring.
These changes are transformational in nature, requiring not just adaptations but often entirely new ways of thinking. The Deloitte study even goes so far as to suggest that overcoming strategic orthodoxy is the key to helping distributors avoid going the way of Kodak, Blockbuster, Borders, Circuit City, and others who have failed to adapt to similar inflection points in their respective industries.
Technology and Digitization
A necessary step in overcoming traditional thinking (and reversing course on shrinking margins) is to hunt for and embrace technology-based solutions wherever they may be. For example, a recurring theme in many of our recent conversations has been the rise of eCommerce and other digital innovations invading modern distribution networks.
From something as basic as improving the efficiency of order writing and other administrative tasks via ERP software, to the more complex solutions (e.g. virtual stockrooms and remote inventory sensing) enabled by mobile technology and the Internet of Things (IoT), technology is providing value-creation opportunities in a variety of ways to wholesale distributors.
Since the rise of Amazon, Fulfillment by Amazon (FBA), and Amazon Business, distributors and manufacturers alike have had to rapidly shift their sales and fulfillment strategies to include online sales. As this trend has continued, customers are increasingly expecting tighter delivery windows and on-demand purchasing experiences, meaning that digital technology services have necessarily bled into non-sales areas such as logistics infrastructure.
Add to this the ongoing revolution in artificial intelligence and machine learning (no, not that kind of revolution), which is transforming everything from image-recognition to price optimization and marketing automation, and it's no wonder executives are left feeling that they need to "innovate or die." Because they understand that technology can no longer be viewed as merely a back-office cost or a simple sales platform. It must be a Swiss-army knife, a multi-faceted tool that's leveraged for competitive advantage wherever possible. 
Talent and Recruitment
At this point the specter of automation feels omnipresent and never-ending. Yes, we know the robots are taking over, and no, there's nothing we can do about it. But that's not the only workforce challenge facing distribution networks. Especially in areas where the technical complexity of products is on the rise, there's often a corresponding need to enhance the technical expertise of the distributor salesforce. At this stage, the only real way to maintain is to improve, as customers prefer a knowledgeable salesforce, which requires experience and, more frequently, training.
There's more. According to statistics from Data USA, the average age of a wholesale distribution employee is 44 years old. Many of these workers are long-tenured, and while this sort of longevity and workforce consistency might have been a reason to celebrate in the past, today it is seen as much more of a double-edged sword. With longevity comes experience, but this can also lead to a lack of ingenuity and innovation that might otherwise have been achieved with more frequent turnover.
This is of course not to mention the struggle companies find themselves in simply trying to recruit qualified employees in the first place. Take commercial drivers as an example. American Trucking Associations estimates that over the next ten years nearly 160,000 CDL-licensed positions will go unfilled, an eye-opening number when you consider that this is just one piece of the distribution pie. Add to this issues of rising wage expectations, declining interest in so-called "trade jobs," and other HR challenges, and it's no wonder hiring and retaining top talent has become a pervasive industry pain point.
The light at the end of the talent tunnel may be shining already, however. Gen Z is on its way, and these newcomers could potentially right the ship. Understanding this new talent pool could make the difference for your company in 2020 and beyond. 
Direct-to-Consumer (DTC) Selling
 In the next five years, Nike is planning to grow its direct-to-consumer sales channel by 250% through a combination of eCommerce and brick-and-mortar retail sales. While this has certainly raised more than few eyebrows in the sports apparel world, Nike is by no means alone in their strategy. Tesla is famous for circumventing the traditional dealership sales structure by building their own stores, while other auto companies like Porsche have created innovative subscription services that deliver their cars right to your door. Amazon, the Goliath of modern-day distribution, has even begun exerting its influence in an attempt to encourage companies to forego traditional sales channels and instead follow the DTC path (while making use of Amazon's fulfillment centers, of course).
All of these attempts to cut out the middleman from the equation are great if you're the consumer or the manufacturer. But where does that leave the middleman? In the building materials industry, for example, "the growing number of . . . [manufacturers] connecting with end customers online supports previous forecasts that successful companies in the industry [will] adopt digital technologies to go B2C, while middlemen [will] lose out as profits shift to platforms and online marketplaces" (Boston Consulting Group, 2018).
In other words, wholesale distributors will need to find a way to add additional value to manufacturers and/or customers beyond the traditional functions of basic purchasing, warehousing, marketing, selling, and shipping. Otherwise, they could be left trying to answer some uncomfortable questions.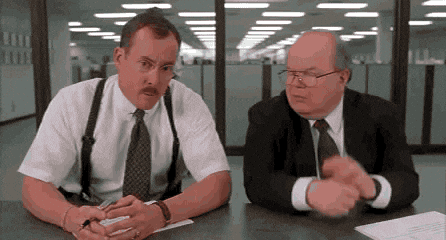 Other Trends
Marketing is the New Sales. Distributor salespeople are being asked to focus more on demand generation and less on account management, requiring different training and enablement strategies.
Consolidation of Distributors and Manufacturers. In some cases, this has led to increasing utilization of account-based marketing initiatives as key accounts begin representing higher percentages of sales. It also suggests that competition is only going to get more intense in the years to come.
Tariffs. While definitely something to keep an eye on, many industry insiders that we've spoken with find the trade war with China to be mostly a non-issue at this point.
Enhanced UX. As traditional sales relationships become omni-channel relationships, a renewed focus on the customer experience is vital, especially when "easy to do business with" continually shows up on "What's Important" B2B customer procurement surveys.
Conclusion
If it's not clear already, these distribution trends of digitization, D2C selling, talent and recruitment challenges, and transformational disruption are all intimately related for an industry navigating in somewhat uncharted waters. While there's certainly no one right way to take your business into the future, it seems like success (or the ugly alternative) will be reliant on how well and—perhaps more importantly—how quickly wholesalers are able to identify those gaps in their business model and fill them without much if any lag. As margins shrink, competition intensifies, and expectations grow, these are all ingredients that will require greater precision but also greater versatility, which means value-adds must be sought out in areas that might otherwise go overlooked.
Have a question or comment about distribution trends? Wondering how an incentive strategy can be a true value-add and differentiator? Contact us to find out more.
Sources:
https://www2.deloitte.com/us/en/pages/consumer-business/articles/wholesale-distribution-trends-disruption.html
https://www.hmiaward.com/ebook/ebook-the-rise-of-ecommerce-in-distribution-channels/
https://risnews.com/whats-biggest-pain-point-wholesalers
https://www.hmiaward.com/blog/3-ways-amazon-taking-business-pt-2-2/
https://www.bastiansolutions.com/blog/major-trends-that-will-drive-distribution-throughout-the-2020s/
https://cdn2.hubspot.net/hubfs/3905281/MDM%20Webcast%20The%20Coming%20Commoditization%20of%20Distribution%20-%20Zilliant.pdf
https://iiot-world.com/smart-manufacturing/the-main-issues-with-todays-industrial-automation-sales-channel/
https://tedmag.com/say-hello-to-generation-z-part-i/
https://datausa.io/profile/naics/wholesale-trade
https://www.mdm.com/articles/40352-tackling-the-talent-issue
https://www.visioncritical.com/blog/direct-to-consumer-marketing-channel
https://risnews.com/why-amazon-would-want-cpg-companies-go-d2c
 https://www.bcg.com/en-us/publications/2018/building-materials-makers-forge-digital-path-to-homeowners.aspx
https://www.youtube.com/watch?v=m4OvQIGDg4I
https://www.the-future-of-commerce.com/2019/10/16/2020-wholesale-distribution-trends/
Photo by Danka & Peter on Unsplash