eBook: The Communications Lifecycle of an Incentive Program
July 26, 2019
How to attract, retain, and grow your program audience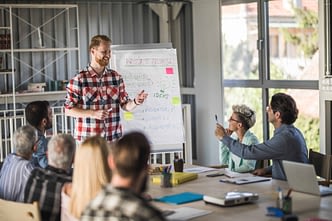 Message fatigue—it's a thing. If you've experienced it before, you can understand a simple fact: it's the death of reward program engagement.
Knowing this, how do we keep our program participants coming back for more? We hit them at the right time with the right tactic. In order to attract, retain, and grow your program audience, you need to follow the marketing lifecycle, hitting participants with targeted messaging that not only gets them excited, but also gives them a stake in the game.
Download our eBook, put together with the help of our partner, LogicBay, to learn how to design the right communications strategy for your reward program.
You'll learn how to:
Attract & Acquire New Participants
On-board Them Using Best Practices
Engage with Them at Opportune Times
Reward Them with More than Just Rewards
Help Your Participants Grow Their Business
Retain, Rinse, and Repeat
Fill out the form below to download.