IT Trends: What Your Competitors Are Doing with Incentives
Devin Ferreira | January 17, 2019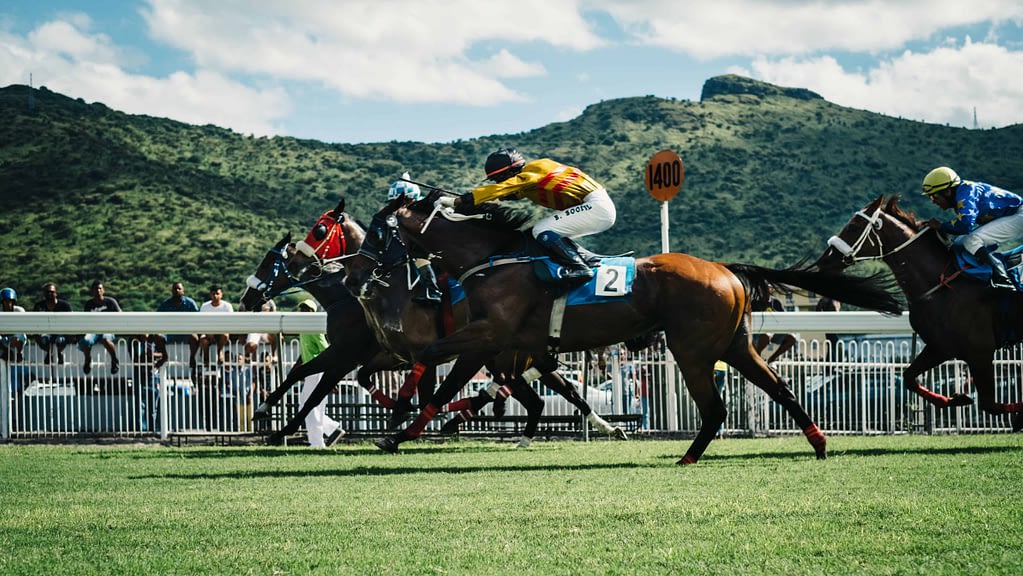 In last week's blog, we covered some of the latest trends our clients are focused on in the Automotive Aftermarket. This week in our "New Year, New Challenges" campaign, we'll take a look at a few major Information Technology trends that have moved to the foreground in 2019 and how these trends are shaping the ways in which the IT industry can gain an advantage over their competitors.
For starters, industries across the board find themselves grappling with a digital transformation that shows no signs of slowing down. This means it's becoming much easier for customers to access and adopt technologies such as machine learning software, tools based on artificial intelligence, and blockchain logistical systems. According to experts, these technologies and processes are likely to become pervasive throughout companies within the next few years.
Perhaps no industry is more prepared to deal with these coming changes than IT. After all, these are the companies (maybe even you) that will be tasked with producing, delivering, managing, and troubleshooting all aspects of the digital transformation.
But how companies take advantage of the opportunities—and overcome the challenges—presented by the changing industry dynamics is not so cut and dry. In fact, what we're finding is that there's significant cross-pollination between the trends in our incentive industry and those in IT.
While the vast majority of IT companies continue to implement some form of SPIFF or rebate program, we've begun to see a shift towards a more holistic, non-cash reward model that's goal-oriented rather than purely sales-oriented. In other words, these clients are seeking to ensure that their companies aren't just selling every day but excelling every day.
What does this sort of approach look like? With that in mind, here are some of the latest IT trends, as seen through the lens of the incentive industry:
Chat-Bots
We've spoken about this in the past. As chatbots become more seamlessly integrated with natural language processing, the technology is fast transforming into a viable customer service mechanism for even the most traditional of IT firms.
While they might not provide direct conversions for sales and marketing teams (although even this is starting to change), chatbots do serve to make customers' lives easier in a way that a FAQ simply can't, and at a fraction of the cost of an extensive customer service team.
From an incentive standpoint, this is a great way for participants to quickly access pertinent information about their program in a relatively hassle-free way.
Demand Generation
Because many companies in the IT space work with resellers through partner portals, they already have a lot of existing information on their resellers, unlike in some other industries. This means that perhaps up there alongside important goals such as customer acquisition and customer retention is enabling your direct and indirect sales teams to become something more: brand ambassadors.
Along these lines, one of the big IT trends we've been seeing lately involves incentivizing resellers to engage in more demand generation tactics, essentially growing interest in your company's products and services through email campaigns, webinars, and the like.
Opportunity Registration
If you're a company that features both a direct and indirect salesforce, you've probably experienced some level of confusion and messiness between the two groups when it comes to managing leads and opportunities.
For this reason, many in IT have "Opportunity Trackers" in their CRM systems, enabling sales personnel to record who they're talking to so that others in the organization can see, and so avoid wasting time pursuing the same opportunity.
While these registration portals are by no means a new concept, we're seeing more and more companies incentivizing activities in these portals. Examples of reward opportunities include "what's in your pipeline?" activities,  steps-to-the-sale initiatives, and many more. The important part is incentivizing not only for tracking opportunities in the portal, but also for meeting specific goals for pipeline movement.
Just-In-Time Training
Just-in-time (JIT) training refers to the more as-needed enablement approach that's becoming prevalent in IT channel marketing and sales. As strategies become more data- and analytics-driven, companies are realizing that long-term, all-encompassing training and certification isn't the most efficient method of sales enablement. Rather, this content can be chunked into small, easy-to-digest learning and enablement components that serve a timely purpose.
For example, you may find that some of your resellers are all doing a training module at a certain time of year. This may be because this is the point when a particular product is most often sold, or because it's a point when part of the training is especially relevant. But if this small section of the training is embedded in a larger module or program, the sheer volume and time it would take to complete the entire training might discourage even more resellers from completing the part they find useful.
Identifying these key components, organizing timely training around them, and rewarding for their completion is something we're seeing more of in the IT channel.
Conclusion
While we're by no means pedaling the digital transformation like these IT companies (and maybe you) might be, we do take note of the trends that help shape our clients' businesses and the ways that these trends can be leveraged for better sales and productivity. The above are just a few of the IT trends we've been seeing lately, and they're offering new and intriguing ways to enhance your sales enablement strategy so that you can get out ahead of your competitors.
If you want to learn more about what makes a channel incentive program successful, download out guide: The Definitive Guide to an Effective Channel Incentive Program.
Sources
https://www.hmiaward.com/blog/automotive-aftermarket-trends-new-year-new-challenges/
https://referralrock.com/blog/partner-program-incentive-ideas/ 
https://www.forbes.com/sites/danielnewman/2018/09/11/top-10-digital-transformation-trends-for-2019/#4ed15e13c303
https://www.hmiaward.com/blog/another-year-another-forum/
https://www.thesmarketers.com/companies-using-chatbots-marketing-use-cases-inspiration/
https://martechtoday.com/how-companies-are-chatbots-marketing-209475
https://www.learningsolutionsmag.com/articles/2054/buzzword-decoder-just-in-time-training-
Photo by Simson Petrol on Unsplash